For Education Agents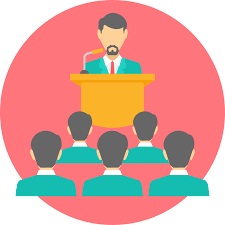 BoardingEdu the only one such Platform around the globe that is committed to bridge the gap between Boarding Schools, Admission Consultant and Students under one roof. Our Educational Consultants have the opportunity to represent more than 2000+ Boarding Schools worldwide and get paid by BoardingEdu on each Confirm Admission.
Registering with BoardingEdu
When you register with BoardingEdu, you are taking the first step to Join World's Largest Chain of Educational Consultants. Once you login to the account you are requested to fill the details required in promoting you effectively amongst Best Boarding Schools Worldwide and students.
You are also requested to fill up three references of your trade and introduce them, an automated reference email is sent to the referrer for reference check. Upon verification agent is marked as Verified and Premium for better rankings on the search list and allow us to forward you student and institution enquiries.
The CRM system at BoardingEdu
Having a decade rich experience in servicing education Industry the team of BoardingEdu understands the type of daily problems Educational Consultants face. We use the CRM system which allows you to save your saving money, time and efforts usually spent on the processing of student applications.
The MIS process on which BoardingEdu works
BoardingEdu Management Information System (MIS) MIS was never as exciting as it is now. Simply by click of a button, you can view Lead analysis, Student analysis, Current performance status, financial analysis, Marketing effects, School analysis and many more.
Lead Management- Lead has its own life cycle from follow up, appointment, visit to registered student. Most important is the conversion ratio analysis, which can give insight of performance of each staff
Student Management -The system architecture supports the requirement of gathering most of the information of student. By gathering the information of Enquiry Source, decision taking can be done for investment in specific marketing.
Application Management -The same enquiry can be converted into application or new application can be created. One student can apply for multiple Schools but still track different status for different application.
Student History- To track the student history, who has contacted student last time, when the student was contacted and last discussion, these entire thing can be stored into CRM.
Follow-Up- all activities are visible to the consultants he can write down what would be the next activity for a particular student. Manager can also assign work to counselor if there are some problems.
Invoicing- once the admission closes the consultant is provided immediately with the commission that was fixed. The payment is absolutely hassle free.
Agreement- our system keeps you up to date with the agreement that is made between us.
It's a huge opportunity for consultants to earn huge by using their connections in their free time.