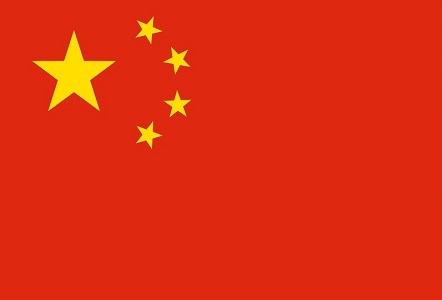 MOST VISITED BOARDING SCHOOLS
Boarding Schools in China
In East Asia, China is a unitary sovereign state, officially called the People's Republic of China (PRC). With a population of over 1.381 billion, it is the world's most populous country. Covering approximately 9.6 million square kilometers (3.7 million square miles), China is the world's second-largest state by land area and third- or fourth-largest by total area. In the fertile basin of the Yellow River in the North China Plain, China has emerged as one of the world's earliest civilizations. China has had the largest economy in the world for much of the last two thousand years, during which it has seen cycles of prosperity and decline. China extends across much of East Asia, bordering Vietnam, Laos, and Myanmar (Burma) in Southeast Asia; India, Bhutan, Nepal, Afghanistan, and Pakistan in South Asia; Tajikistan, Kyrgyzstan and Kazakhstan in Central Asia; and Russia, Mongolia, and North Korea in Inner Asia and Northeast Asia. Additionally, China shares maritime boundaries with South Korea, Japan, Vietnam, and the Philippines. By nominal GDP, China is the second-largest economy in the world; and by purchasing power parity, it is the largest. China is also the world's largest exporter and second-largest importer of goods. China is a recognized nuclear weapons state and has the world's largest standing army and second-largest defense budget.
Why Study in China
To explore the world's most populous country, studying is an excellent opportunity. Studying and living in China is comparatively cheaper than studying and living in many other countries. To increase the number of scholarships it offers to international recruits, the Chinese government has doubled its efforts. You will be surrounded by age-old temples, palaces, and structures wherever you study in China, as they rub shoulders with feats of modernity and technology. You will be granted many opportunities to explore some of the world's most iconic sites and sights. Aside from unique Chinese language in China, calligraphy, martial arts and other cultural subjects, Chinese degree programs in majors such as engineering, science, medicine, economics and trade, MBA as well as finance are highly revered. The academic qualifications awarded are recognized by most developed countries.
Cultural Diversity
Chinese culture and people are extremely diverse and multicultural, consisting of 56 dissimilar ethnicities. For example, in Lijiang, in the southern province of Yunnan, 12 different minorities have dwelled together in social harmony for thousands of years, practicing an array of religions spanning from Chinese Buddhism, Taoism, Christianity, and Islam, to many lesser known ones like Tibetan Buddhism and Bimo Religion of Baiyi. You will experience the unique customs as you travel to different parts of China. Living and interacting with local Chinese and immersing yourself in Chinese society will provide you with a new way of visualizing the world and giving you the kind of insight.
Beyond Academics
If you enjoy travelling, then living in China is great idea. First of all, because it is close to many other countries in Asia. From Shanghai, you can reach Hong-Kong, Taipei, Tokyo, Seoul and Hanoi. But most importantly, the travel possibilities in China are infinite. China has something for every taste starting from the Ice Sculpture Festival in the northern province of Heilongjiang to the sunny beaches of Hainan Island. Yunnan is situated at the south-western extremity of the country. In the south of the province, bordering Myanmar, Laos and Vietnam, the famous rice terraces of Yuanyang. The cuisine of China is one of the most diverse in the world. Each region has its own principal taste and specialties.
At boardingedu.com, we have listed the Best Boarding Schools in China. The list comprises of the top residential independent schools and state boarding schools.
Find complete information about Top Boarding Schools in China, details about Fees, Admissions, Curriculum, School Infrastructure, Faculty and much more only at boardingedu.com with complete details of fee, school infrastructure. Schools are listed in random order without any rankings.