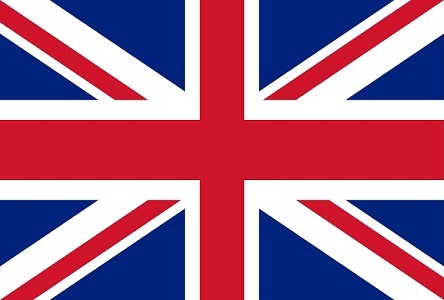 MOST VISITED BOARDING SCHOOLS
Boarding Schools in the UK
Commonly known as the United Kingdom (UK) or Britain, The United Kingdom of Great Britain and Northern Ireland is a sovereign country in western Europe. United Kingdom is an island country spanning an archipelago including Great Britain, located in Western Europe consists of England, Scotland, Wales, and Northern Ireland. It is located near vital North Atlantic sea lanes and is only 35 km from France and linked by tunnel beneath the English Channel. The United Kingdom is surrounded by the Atlantic Ocean, with the North Sea to its east, the English Channel to its south, and the Celtic Sea to its south-south-west, giving it the 12th-longest coastline in the world. Between Great Britain and Ireland, Irish Sea lies. The United Kingdom is the 78th-largest sovereign state in the world and the 11th-largest in Europe, with an area of 242,500 square kilometers (93,600 sq mi).
Why Study in the UK
The institutions of UK are ranked among the finest in the world and qualifications are internationally valued and recognized. The UK is well known to have one of the most successful education systems, and boasts some of the most prestigious schools, colleges, and universities in the world. It is no wonder that more than 500000 international students from 200 nations come to the UK to acquire a high-quality education each year. Courses in the UK are generally shorter than many other countries, resulting in reduce tuition fees and accommodation costs. In the UK, the teaching and study methodology used give you the freedom to be creative and develop skills sets and confidence. The UK is the host of English, hence, an ideal place to enhance language skills and enhance employment prospects.
Cultural Diversity
The UK is full of distinct cultures, historical landmarks, and amazing events to keep you entertained. There is a blend of cosmopolitan cities and countryside villages all over the four regions of England, Scotland, Wales, and Northern Ireland. The culture of the United Kingdom is impacted by history of the UK as a developed island country, a liberal democracy and a major power; its predominantly Christian religious life; and its composition of the following four countries—England, Wales, Scotland and Northern Ireland—each of which has distinct customs, cultures, and symbolism. The extensive culture of UK has also impacted British culture, and Humanism, Protestantism and representative democracy developed from broader Western culture.
Extends Beyond Academia
If your aim is to see the world, a visit to the United Kingdom is an amazing start. The United Kingdom, made up of England, Scotland, Wales and Northern Ireland, is an island nation in northwestern Europe. England, motherland of Shakespeare and The Beatles, is host to the capital, London, a globally influential core of finance and culture. Neolithic Stonehenge, Bath's Roman spa and centuries-old universities at Oxford and Cambridge are the major site of the UK. British literature, music, cinema, art, theatre, comedy, media, television, philosophy, architecture, and education are principal feature of British culture. The United Kingdom is also well-known in science and technology, producing world-leading scientists (e.g., Isaac Newton and Charles Darwin) and inventions. The UK is known as a "cultural superpower", and London has been described as a world cultural capital.
Academic Benefits in the UK
If you choose to study in the UK, your education will be recognized wherever you go. In UK, degrees and qualifications gained from schools, colleges, and universities are well known throughout the world as high quality and world class. Students hoping for a place at Russell Group universities such as Oxford and Cambridge often choose to first come to the UK for their high school qualifications; as it allows them to not only ensure they gain top exam results from recognized schools and colleges, but also allows them to improve their English and immerse themselves in British culture and customs ahead of embarking on their higher education. Their standards are incredibly high, and year after year, the schools are tested for how well they are meeting modern challenges. The higher education system in the UK has been the basis for higher education standards in other countries for years.
At boardingedu.com, we have listed the Best Boarding Schools in UK. The list comprises of the top residential independent schools and state boarding schools.
Find complete information about Top Boarding Schools in UK, details about Fees, Admissions, Curriculum, School Infrastructure, Faculty and much more only at boardingedu.com with complete details of fee, school infrastructure. Schools are listed in random order without any rankings.